Executive Summary
Fenty Beauty is a beauty cosmetics brand which was founded and developed by Rihanna; a singer and musician. The brand was launched in 2017 and has become a popular brand for all things beauty and cosmetics. In 2021 Fenty Beauty was estimated to be worth US $2.8 billion and continues to grow and show great potential to be a market leader in the beauty industry. This report will outline the further growth the business can encounter by the implementation of a more robust social media campaign.
Introduction
Fenty Beauty is a relatively young business which has had high levels of success in a short period of time; the brand was launched in 2017 and in the space of five years has had natural and organic growth. The organisation is estimated to be worth US $2.8 billion and continues to show healthy signs of generating further sales and revenue. This report will outline the social media campaign that will help the business reach customers that they haven't reached yet. The group charter will include project background, project selection criteria, project specifications, project scope, project deliverables, project constraints, budget, stakeholder communication plan, managing scope creep and the overall project milestone.
Project Background
Fenty Beauty has used the name and reputation of the singer and musician Rihanna; Rihanna is a world renowned singer and is very popular in pop culture. From a marketing perspective it has helped to use Rihanna as the face of the business and brand as it has propelled it forward much quicker than other businesses would experience. However, the Fenty Beauty brand has not entirely explored social media marketing. The business has not reached all required customers to help with attracting and retaining new and existing customers. The social media campaign will reach customers and consumers which have not been reached yet.
A project brief is a formal, usually short document that describes the entire project, including goals, implementation, and stakeholders. It is an important part of planning a project as it is used throughout the project lifecycle (Wrike, 2022). Therefore, it is important to understand the project background as this will help with the direction of the project and what the desired target is. In the case of Fenty Beauty the desired result is to reach customers which have not been reached currently and generate a social media campaign which will retain these customers.
Project Selection Criteria
The project selection is especially important to the project management process as it will ensure that time, resources, energy, motivation, and money is not wasted while trying to implement a social media campaign for the Fenty Beauty brand. Choosing a new project or group of projects for bidding by the owner or contractor is one of the most important management functions needed to ensure the survival of both the owner and the contractor's business (Moselhi, 1993).
While considering the social media campaign it is important to ensure it is financially viable for the business and that it is absolutely critical for the business to decide to move forward with the project. In the case of the Fenty Beauty brand the following factors will be considered prior to commencing the social media campaign.
Connecting to customers which have not been reached yet.
Strategically setting the financial budgets with the expectation that the social media campaign is successful.
Creating more opportunities for the employees, customers and overall business.
Creating a more friendly and engaging purchasing experience for its customers.
The above points which have been raised will be important to the business as it will ensure there is planning and forward thinking with the direction the business is taking. Furthermore, it highlights the sales and marketing plan for the business. Project managers should only select projects that are sure to generate revenue in the near future. This is to help allocate resources with the goal of generating better returns. Therefore, a proper decision-making process for project selection is important (Geek tonight, 2022).
Project Specifications
Project is equally important as other parts to the project charter as it outlines the whole project plan; focused on the needs, objectives, constraints and deadlines. A project specification is a document used for successful project management that defines the management plan for the entire project. List your needs, goals, constraints, expected features, deadlines, and budget as accurately as possible (Singh, 2020).
The following specifications will be used for the project.
Goals – To deliver a social media campaign which will reach customers that have not yet been reached.
Constraints – Social media has many constraints; too much content, no pop culture, not factual and creating a diagnosis without the relevant experience.
Deadlines – delivered in phases over 12 months.
Budget – total budget $10,000.
Expected features – Additional projected revenue and sale.
Competitors – Sephora, Glossier.com, Colourpop.com.
The above points outline the project specifications which will be critical to know, track and follow to ensure the success of the project. The project specifications will help all stakeholders; such as project sponsor, project manager, developers, testers and all project team members. It's important to remember that project specs are not a waste of time. It may take some time to write, but this is an investment. Overall, investing in creating a project specification will save you time in the long run (Greenwood, 2019).
Project Scope
Scope management is the process of defining the boundaries of a project, including its objectives, deliverables, tasks, costs, and timelines. A scope statement, also called terms of reference, is a document that details the boundaries of a project (Al-Rubaiei, Nifa, & Musa, 2018).
The goal of this project is to develop a social media campaign that will increase brand awareness, attract new customers, and encourage existing ones to continue purchasing Fenty Beauty products. To that end, the project's scope is narrowed to the specific activities involved in accomplishing that goal via social media. Therefore, the project team is free to choose whatever social media platform they see fit, so long as doing so is appropriate and helps them complete the project's deliverables.
The desired outcomes of the project must be mapped out within the constraints of a $10,000 budget and a 12-month time frame.
Project Deliverable
Deliverables in the context of a project are any and all products that are turned in. While the term "deliverables" may make you think of the final products submitted at the end of a project, it actually encompasses any deliverables submitted at any point in the project's lifecycle (Matinsuo, Klakegg, & van Marrewijk, 2019).
The following are the tangible and intangible project deliverables for the Fenty beauty social media campaign that will be accomplished between September 1, 2022 and September 30, 2023.
Tangible Deliverables:
Grow social media awareness and reach by 500% by the end of 30th September 2023
Grow marketing ROI and conversions by 200% by the end of 30th September 2023
Grow social media engagement and followers by 350% by the end of 30th September 2023
Grow customer retention by 100% by the end of 30th September 2023
Intangible Deliverables:
Build an effective social media strategy and funnel to attract new customers and retain them by the end of 30th September 2023.
Connect with the customers that have not been reached yet through the social media campaign by the end of 30th September 2023.
Strategically establish the financial budgets and breakdowns, along with expected results from the social media campaign to determine success or failure of the campaign by the end of 30th September 2023.
Create more opportunities for employees, customers, and the overall business by leveraging the power of social media by the end of 30th September 2023.
Creating a more friendly and engaging purchasing experience for all customers by the end of 30th September 2023.
Project Constraints/Limitations
The success of your project in terms of quality, timeliness, and budget may be compromised by certain project constraints. Scope, budget, and schedule have traditionally been thought of as the "triple constraint" of project management (Ghansah, Owusu-Manu, & Ayarkwa, 2020).
The constraint of this project is established as follows:
Time – The project has the time span of only 12 months to reach the untapped social media market for Fenty beauty, although this is a long time for a social media campaign, it will not be able to reach all untapped potential users. Therefore, the project team will need to prioritize the target market, locations, and more to ensure the client needs are satisfied.
Cost – The project has a budget of only $10,000 which limits multiple factors. A budget of $10,000 for a span of 12 months is insignificant compared to the competitors in the space. Hence, the project team need to utilize funds conservatively and efficiently to maximize ROI on marketing ad spend.
Scope – The project is limited to using only the social media platforms to achieve this goal, which limits the project team to explore other effective methods to achieve the project goal/deliverables.
Budget
Category
In-House Expenses
Outsource Expense
Total (Category)
Content Creation
$/h x hours/mo
$/piece x pieces/mo
$3,000
Social Advertising
$/ad
$/ad
$800
Social Engagement
$400
n/a
$400
Software/Tools

Monitoring
Scheduling
Analytics

n/a
$ per mo.
$3,000
Promotions/Contests

Campaign #1
Campaign #2
Campaign #3

$ per campaign
$ per campaign
$2,300
TOTAL
$4,400
$5,100
$9,500
Risk Management Plan
Fanaras (2014) states that whilst there are numerous benefits towards social media campaigns, businesses need to be aware of the risks that may arise during the execution of the project. It is important to note that the fluctuation of risks can differ based on where the project life cycle is situated. The degree of the risk can range from minor to major based on the categorisation.
A risk management plan was formulated to identify key categorisations and the prominent risks associated with each sector. The risk matrix assesses the severity of the risks and develops realistic approaches in order to mitigate and manage, or in particular cases, completely eliminate the risk entirely. Figure 8.1 demonstrates the risk matrix that will be used in conjunction with the risk management plan in Figure 8.2.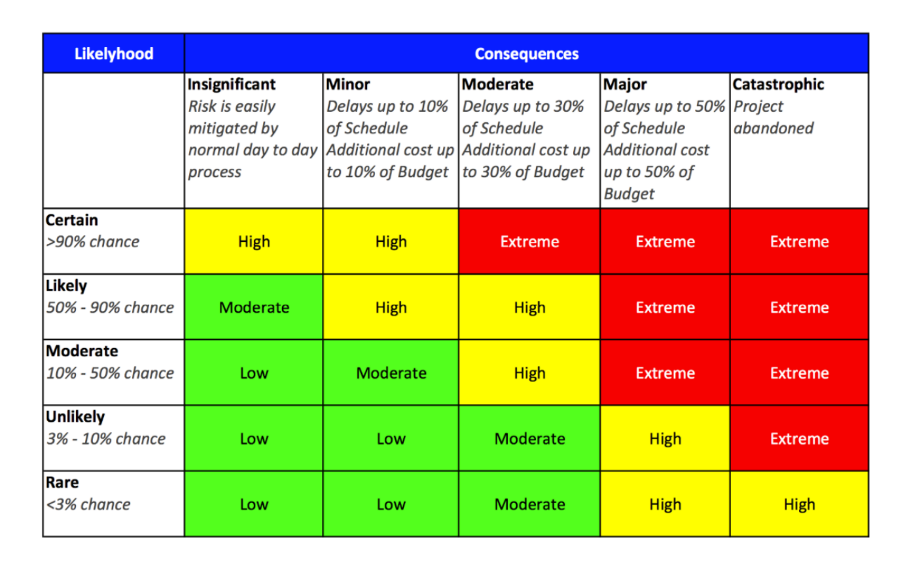 Figure 8.2 – Risk Management Plan Analysis
The top hazards associated with the social media campaign include reputational and social, operational, legal and contractual, and financial.
Hazard
Identified Risk
Mitigation
Risk Rating
Reputational & Social

Negative connotation, brand tarnish, sway of public perception

Delegate an employee to monitor positive and negative feedback, whilst responding to consumer inquiries in a professional demeanour

Major, extreme
Operational

Security threat such as hijacking of account
From an operational perspective, there is a potential for the campaign to go viral, hence, leading to increased sales at a high influx. If the company is not ready for the high traffic utilising the website it could result in a crash of the website, and risks major delays if their supplier chain is not able to accommodate to high amounts of products, which ultimately leads to consumer dissatisfaction

Strategically put a plan in place in the occurrence of the product going viral, so that the supply chain would be able to accommodate the high influx of products.
Have the website developer put the following strategies in place, daily backups, install latest version of the website software, run server maintenance frequently (Obrien, 2020)

Major, high
Legal and Contractual

Ensure all information is communicated efficiently so that it cannot be interrupted incorrectly and lead to legality matters
Ensure all information is factual and honest

Delegate an employee to proof-read all work to ensure the content is legally appropriate and abide by all company's' policies
Ensure all contracts and research conducted to authenticate the product in the campaign is up to date and has obtained necessary approval to state the terms such as "cruelty -free".

Minor, Low
Financial

Identity theft
Exceeding budget
Insurance complications such as loss of income or liability issues

If using a third-party to schedule posts, ensure contractual agreements with financial limits is in place, to ensure the campaign does not exceed the budget
Delegate responsibility to employees on different social media platforms to be the primary handler of account including financial information to eliminate mistakes and pinpoint errors

Moderate, low
Further analysis based on the key risks associated identified that social media and reputational concerns is one of the highest risks connected to social media use (Salazar, 2021). Salazar (2021) highlighted that a negative public perception as the result of a social media campaign can hinder the company's revenue, brand value, trust, goodwill and ethical reputation. Research has shown that the status of a company's reputation can increase their financial value by up to 20% or decrease by 30% because of reputational loss (Salazar, 2021). Furthermore, Horn, Dirkes, Huer, Rose, Tietmeyer & Constantinides (2015) agree with this view, as research found that individuals can easily generate, edit and share content that can reach large populations, hence, demonstrating the ability and power for an external stakeholder to spread false or misleading information towards the campaign and product. Horn et al (2015) highlights that the problem with mitigating such risks, is the inability to control and respond quickly to attacks prior to damaging their image.
Stakeholder Communication Plan
Figure 9.1. Stakeholder Communication Plan
| | | | | |
| --- | --- | --- | --- | --- |
| STAKEHOLDER | PROJECT INFO.NEEDS | STAKEHOLDERS INFO.NEEDS | METHODS | TIMING |
| Project sponsor (Internal) | Direction, strategy, requirements | Updates on the campaign to ensure that the vision, mission, and deliverables are on track with the project milestones | Schedule meetings with circulated meeting minutes, emails, phones | Weekly meetings |
| Project Manager (Internal) | All information funnelled from all department such as frequent updates, concerns, plans, status, operations, and logistics | Needs to be informed with all information surrounding the project, to ensure the campaign in on the correct track towards deliverables, to act accordingly with areas of concerns and ensure the flow of operations is efficient and effective | Phone calls followed via emails for tracing of information, in person meetings, zoom meetings | Daily updates and meetings with each sector such as financial, operations, developers and marketing |
| Developers (Internal) | Requirements, concerns, status | Release of updates towards product and website development | Phone calls followed via emails for tracing of information, in person meetings, zoom meetings | Weekly updates |
| Testers (External) | Requirements, concerns, status of product. | Ensure the product is up to the standard of the company by aligning with the values and goals of the company and consumers | Phone calls followed via emails for tracing of information, in person meetings, zoom meetings | Weekly updates |
| Social media marketing employees (Internal) | Status of social media campaign such as insights highlighting target market, clicks on the link, which transferred over to a sale, positive and negative comments from consumers | Plans, strategies and updates of the entire social media campaign to ensure key performance indicators are on track. Discuss crucial information, assess and determine the risks associated with the problem such as reputational and legalities | Phone calls followed via emails for tracing of information, in person meetings, zoom meetings | Weekly updates with the team unless urgent validation/information needs to be spread to other stakeholders |
| Consumers (External) | Content creation demonstrating the value of the products | Content creation | Social media posts, reels, stories, tiktok demonstrating the products value | 4x posts per week across all social media plus stories via Instagram & Facebook. |
Managing Scope Creep
The primary issues that will contribute to the team's scope creep will be the constant willingness to tweak the project and the majority of employees staying up late to complete assigned tasks. This is an important segment to consider because scope creep could also be reflected in seriously increased costs of the project (Komal et al., 2020). Thus, it could be vital for the team to ensure that feedback is only provided on request. The complexity of the social media world might also lure the team into a scenario where different individuals would not work together effectively. Given that the client could come up with constant changes, the team should re-consider the approach to deploying the strategy and avoiding scope creep.
In order to manage the given scope creep properly, the team will have to invest time and money into defining the scope at the beginning of the project. According to Cronin et al. (2021), more than half of projects suffer significant damages because of the absence of a scoping document. Another idea for the team should be to develop deliverables that are going to be marked as out-of-scope. In other words, external elements have to be treated with as much rigor as the essential elements of the project. Project documentation should be kept up to date in order to leave a chance for the team to recover sensitive data in case of failure (Wang et al., 2020). Ultimately, all changes introduced by the team should be proactive and based on innovation, contribution, and improved performance.
Project Milestones
Even though no concrete numbers can be established at the moment, several project milestones can be outlined:
The number of followers is going to increase, helping the brand broaden its overall reach. Clients have to be approached with the aid of various campaigns that will appeal to their interests.
Social media user engagement will become stronger, attracting more audience members to every new social media post. End-user engagement is important because it will facilitate the process of promoting new products while retaining the most loyal customers.
Company employees will share campaign-related posts more often and advocate for the brand. This will create a stronger bond between employees and the brand while attracting more consumers to get acquainted with the products.
More end-users will reach the brand's website and search for the information of interest. This is going to be one of the biggest predictors of conversion rate, with tangible evidence of how often customers visit the brand's website and end up ordering certain products.
A larger number of customers will experience an enhanced level of satisfaction when interacting with the brand and its products. The topic of customer satisfaction is crucial because it revolves around how many end-users will be interested in promoting the product through word of mouth (e.g., real-life discussions or social media reposts).
References
Al-Rubaiei, Q., Nifa, F., & Musa, S. (2018). Project scope management through multiple perspectives: A critical review of concepts. AIP Conference Proceedings (pp. 02-25). AIP Publishing LLC.
Cronin, B., Perra, N., Rocha, L. E. C., Zhu, Z., Pallotti, F., Gorgoni, S.,… & De Vita, R. (2021). Ethical implications of network data in business and management settings. Social Networks, 67, 29-40.
Geek Tonight Website. 2021. What is Project Selection? Criteria, Process, Models.
Ghansah, F., Owusu-Manu, D., & Ayarkwa, J. (2020). Project management processes in the adoption of smart building technologies: a systematic review of constraints. Smart and Sustainable Built Environment., 1(1), 1-10.
Greenwood, V. 2019. Seven ways to write better project specifications.
Horn, I., Taros, T., Dirkes, S. et al. Business reputation and social media: A primer on threats and responses. J Direct Data Digit Mark Pract 16, 193–208 (2015).
Fanaras, L. (2014). 4 Risks for your Business to Consider when using Social Media.
Komal, B., Janjua, U. I., Anwar, F., Madni, T. M., Cheema, M. F., Malik, M. N., & Shahid, A. R. (2020). The impact of scope creep on project success: An empirical investigation. IEEE Access, 8, 125755-125775.
Matinsuo, M., Klakegg, O., & van Marrewijk, A. (2019). Delivering value in projects and project-based business. International journal of project management, 37(5), 631-635.
Obrien, S. (2020). 5 Tips to Avoid Website Crashes Despite High Traffic.
Salazar, L. (2021). Be Careful when you post: Social Media and Reputation.
Semeney, A. 2019. What Are Some Tips To Write Good Project Specifications (with Examples).
Singh, R. 2021. Learn How to Write Project Specifications: Guide & Template.
Wang, X., Wang, Y., & Liu, A. (2020). Determining customer-focused product features through social network analysis. Procedia CIRP, 91, 704-709.
Wrike Website. 2022. What Is a Project Charter in Project Management?